1000000.00
Needed Participants
Start Date - End Date
01 Jan 2023 to 31 Oct 2023
Categories
Environment
Venues
7 Phường Đinh Tiên Hoàng, Hàng Trống, Hoàn Kiếm, Hà Nội, Việt Nam
How does planting trees impact the environment?
Having more trees helps people and the Earth as a whole — here are a few critical benefits of reforestation you'll be contributing to:
Fights climate change: Trees absorb harmful carbon dioxide and release oxygen into the air.
Cleans the air and water: Trees also absorb pollutants to help you breathe easier and forested watersheds create clean drinking water.
Supports wildlife: Trees provide shelter, food, and nesting sites for birds and other little critters.
Prevents soil erosion: Trees help manage rainwater runoff by absorbing rain and holding soil in place.
Improves your mental and physical health: Seeing trees in cities has been proven to boost your mood, reduce stress and even speed up healing in hospital patients. In fact, trees save an average of eight lives per year in New York City, according to the Arbor Day Foundation.
Reduces crime: There's been a report of less vandalism and littering in areas with more trees, according to a report by the University of Washington.
Increases property values. In Oregon and Georgia, Paris, New York, Melbourne, Mexico, Roma, and Istanbul properties with trees sold at higher prices than those without, according to a 2008 study by the U.S. Forest Service
Share this activites
---
What do you think about it?
---







---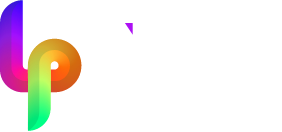 © 2023 Racine Quantum. All Rights Reserved.
© 2023 LinkPower. Racine Quantum. All Rights Reserved.