---







---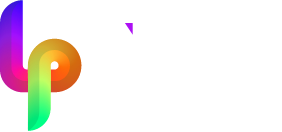 © 2023 Racine Quantum. All Rights Reserved.
© 2023 LinkPower. Racine Quantum. All Rights Reserved.
TERMS OF USE
Effective 1 November 2023
Last Updated October 2023
1. Your Relationship With Us
Welcome to LinkPower (the "Platform"), which is provided by Racine Quantum ("LinkPower", "we" or "us").
You are reading the terms of service (the "Terms"), which govern the relationship and serve as an agreement between you and us and set forth the terms and conditions by which you may access and use the Platform and our related websites, services, applications, products and content (collectively, the "Services"). Our Services do not include the projects posted under "Activities" on LinkPower's website. These projects are initiated and executed by our partners and/or independent individuals. LinkPower is not legally binded to carry out these projects and only provides the Platform to monitor these projects. Our Services are provided for private, non-commercial use. For purposes of these Terms, "you" and "your" means you as the user of the Services.
The Terms form a legally binding agreement between you and us. Please take the time to read them carefully.
2. Accepting the Terms
By accessing or using our Services, you confirm that you can form a binding contract with LinkPower, that you accept these Terms and that you agree to comply with them. Your access to and use of our Services is also subject to our Privacy Policy and Community Guidelines, the terms of which can be found directly on the Platform, or where the Platform is made available for download, on your mobile device's applicable app store, and are incorporated herein by reference. By using the Services, you consent to the terms of the Privacy Policy.
If you access or use the Services from within a jurisdiction for which there are separate supplemental terms, you also hereby agree to the supplemental terms applicable to users in each jurisdiction. In the event of a conflict between the provisions of the Supplemental Terms – Jurisdiction-Specific that are relevant to your jurisdiction from which you access or use the Services, and the rest of these Terms, the relevant jurisdictions' Supplemental Terms – Jurisdiction-Specific will supersede and control. If you do not agree to these Terms, you must not access or use our Services.
If you are accessing or using the Services on behalf of a business or entity, then (a) "you" and "your" includes you and that business or entity, (b) you represent and warrant that you are an authorized representative of the business or entity with the authority to bind the entity to these Terms, and that you agree to these Terms on the entity's behalf, and (c) your business or entity is legally and financially responsible for your access or use of the Services as well as for the access or use of your account by others affiliated with your entity, including any employees, agents or contractors.
You can accept the Terms by accessing or using our Services. You understand and agree that we will treat your access or use of the Services as acceptance of the Terms from that point onwards.
You should print off or save a local copy of the Terms for your records.
3. Changes to the Terms
We amend these Terms from time to time, for instance when we update the functionality of our Services, when we combine multiple apps or services operated by us or our affiliates into a single combined service or app, or when there are regulatory changes. We will use commercially reasonable efforts to generally notify all users of any material changes to these Terms, such as through a notice on our Platform, however, you should look at the Terms regularly to check for such changes. We will also update the "Last Updated" date at the top of these Terms, which reflect the effective date of such Terms. Your continued access or use of the Services after the date of the new Terms constitutes your acceptance of the new Terms. If you do not agree to the new Terms, you must stop accessing or using the Services.
4. Your Account with Us
To access or use some of our Services, you must create an account with us. When you create this account, you must provide accurate and up-to-date information. It is important that you maintain and promptly update your details and any other information you provide to us, to keep such information current and complete. Cases of missing information or false information will not be resolved. This information will be used as a basis to support resolution.
It is important that you keep your account password confidential and that you do not disclose it to any third party. If you know or suspect that any third party knows your password or has accessed your account, you must notify us immediately via email at info@linkpower.eco.
Each user account can only be used and managed by a single user. Do not share or provide account information for others to use. If 2 or more people are discovered using the same account, their accounts will be deleted immediately.
It is strictly forbidden to distribute, propagate or encourage any activities to interfere, sabotage or infiltrate event data in LinkPower's system. The use of joint accounts is strictly prohibited.
Do not commit any act to log in illegally or attempt to log in illegally or cause damage to LinkPower's server system. All of these actions are considered acts of destruction of other people's property and will result in all rights to the account being revoked and will be prosecuted before the law if necessary.
You agree that you are solely responsible (to us and to others) for the activity that occurs under your account.
We reserve the right to disable your user account at any time, including if you have failed to comply with any of the provisions of these Terms, or if activities occur on your account which, in our sole discretion, would or might cause damage to or impair the Services or infringe or violate any third party rights, or violate any applicable laws or regulations.
If you no longer want to use our Services again, and would like your account deleted, contact us at info@linkpower.eco. We will provide you with further assistance and guide you through the process. Once you choose to delete your account, you will not be able to reactivate your account or retrieve any of the content or information you have added.
If you choose to close your LinkPower account, your personal data will generally stop being visible to others on our Services within 24 hours. We generally delete closed account information within 30 days of account closure, except as noted below.
i. We retain your personal data even after you have closed your account if reasonably necessary to comply with our legal obligations (including law enforcement requests), meet regulatory requirements, resolve disputes, maintain security, prevent fraud and abuse, enforce our Terms of Service, or fulfill your request to "unsubscribe" from further messages from us. We will retain de-personalized information after your account has been closed.
ii. Information you have shared with others will remain visible after you close your account or delete the information from your own profile or mailbox, and we do not control data that other Members have copied out of our Services.
5. Your Access to and Use of Our Services
Your access to and use of the Services is subject to these Terms and all applicable laws and regulations.
You may not:
Access or use the Services if you are not fully able and legally competent to agree to these Terms;

Make unauthorised copies, modify, adapt, translate, reverse engineer, disassemble, decompile or create any derivative works of the Services or any content included therein, including any files, tables or documentation (or any portion thereof) or determine or attempt to determine any source code, algorithms, methods or techniques embodied by the Services or any derivative works thereof;

Distribute, license, transfer, or sell, in whole or in part, any of the Services or any derivative works thereof;

Engage in any behavior or attitude that damages the reputation of products, services, or events in the LinkPower system in any form or method. Any violations will result in forfeiture of all related rights to the account or legal action if necessary;

Market, rent or lease the Services for a fee or charge, or use the Services to advertise or perform any commercial solicitation;

Use the Services, without our express written consent, for any commercial or unauthorized purpose, including communicating or facilitating any commercial advertisement or solicitation or spamming;

Interfere with or attempt to interfere with the proper working of the Services, disrupt our website or any networks connected to the Services, or bypass any measures we may use to prevent or restrict access to the Services;

Incorporate the Services or any portion thereof into any other program or product. In such case, we reserve the right to refuse service, terminate accounts or limit access to the Services in our sole discretion;

Use automated scripts to collect information from or otherwise interact with the Services;

Impersonate any person or entity, or falsely state or otherwise misrepresent you or your affiliation with any person or entity, including giving the impression that any content you upload, post, transmit, distribute or otherwise make available emanates from the Services;

Intimidate or harass another, or promote sexually explicit material, violence or discrimination based on race, sex, religion, nationality, disability, sexual orientation or age;

Use or attempt to use another's account, service or system without authorisation from LinkPower, or create a false identity on the Services;

Engage in any act of propaganda, sabotage and distortion of the government, political institutions, and State policies. In case of discovery, not only will the account be deleted, but we can also provide that user's information to the authorities for legal action;

Discuss political issues, religious discrimination, or ethnic discrimination;

Use the Services in a manner that may create a conflict of interest or undermine the purposes of the Services, such as trading reviews with other users or writing or soliciting fake reviews;

Use the Services to upload, transmit, distribute, store or otherwise make available in any way: files that contain viruses, trojans, worms, logic bombs or other material that is malicious or technologically harmful; any unsolicited or unauthorised advertising, solicitations, promotional materials, "junk mail," "spam," "chain letters," "pyramid schemes," or any other prohibited form of solicitation; any private information of any third party, including addresses, phone numbers, email addresses, number and feature in the personal identity document (e.g., National Insurance numbers, passport numbers) or credit card numbers; any material which does or may infringe any copyright, trade mark or other intellectual property or privacy rights of any other person; any material which is defamatory of any person, obscene, offensive, pornographic, hateful or inflammatory; any material that would constitute, encourage or provide instructions for a criminal offence, dangerous activities or self-harm; any material that is deliberately designed to provoke or antagonise people, especially trolling and bullying, or is intended to harass, harm, hurt, scare, distress, embarrass or upset people; any material that contains a threat of any kind, including threats of physical violence; any material that is racist or discriminatory, including discrimination on the basis of someone's race, religion, age, gender, disability or sexuality; any answers, responses, comments, opinions, analysis or recommendations that you are not properly licensed or otherwise qualified to provide; or material that, in the sole judgment of LinkPower, is objectionable or which restricts or inhibits any other person from using the Services, or which may expose LinkPower, the Services or its users to any harm or liability of any type.
In addition to the above, your access to and use of the Services must, at all times, be compliant with our Community Guidelines.
We reserve the right, at any time and without prior notice, to remove or disable access to content at our discretion for any reason or no reason. Some of the reasons we may remove or disable access to content may include finding the content objectionable, in violation of these Terms or our Community Guidelines, or otherwise harmful to the Services or our users. Our automated systems analyze your content to provide you personally relevant product features, such as customized search results, tailored advertising, and spam and malware detection. This analysis occurs as the content is sent, received, and when it is stored.
6. Intellectual Property Rights
We respect intellectual property rights and ask you to do the same. As a condition of your access to and use of the Services, you agree not to use the Services to infringe on any intellectual property rights. We reserve the right, with or without notice, at any time and in our sole discretion to block access to and/or terminate the accounts of any user who infringes or is alleged to infringe any copyrights or other intellectual property rights.
7. Content
As between you and LinkPower, all content, software, images, text, graphics, illustrations, logos, patents, trademarks, service marks, copyrights, photographs, audio, videos, music on and "look and feel" of the Services, and all intellectual property rights related thereto (the "LinkPower Content"), are either owned or licensed by LinkPower, it being understood that you or your licensors will own any User Content (as defined below) you upload or transmit through the Services. Use of the LinkPower Content or materials on the Services for any purpose not expressly permitted by these Terms is strictly prohibited. Such content may not be downloaded, copied, reproduced, distributed, transmitted, broadcast, displayed, sold, licensed or otherwise exploited for any purpose whatsoever without our or, where applicable, our licensors' prior written consent. We and our licensors reserve all rights not expressly granted in and to their content.
You acknowledge and agree that we may generate revenues, increase goodwill or otherwise increase our value from your use of the Services, and except as specifically permitted by us in these Terms or in another agreement you enter into with us, you will have no right to share in any such revenue, goodwill or value whatsoever.
Subject to the terms and conditions of the Terms, you are hereby granted a non-exclusive, limited, non-transferable, non-sublicensable, revocable, worldwide license to access and use the Services, including to download the Platform on a permitted device, and to access the LinkPower Content solely for your personal, non-commercial use through your use of the Services and solely in compliance with these Terms. LinkPower reserves all rights not expressly granted herein in the Services and the LinkPower Content. You acknowledge and agree that LinkPower may terminate this license at any time for any reason or no reason.
You acknowledge and agree that when you view content provided by others on the Services, you are doing so at your own risk. The content on our Services is provided for general information only. It is not intended to amount to advice on which you should rely. You must obtain professional or specialist advice before taking, or refraining from, any action on the basis of the content on our Services.
We make no representations, warranties or guarantees, whether expressed or implied, that any LinkPower Content (including User Content) is accurate, complete or up to date. Where our Services contain links to other sites and resources provided by third parties, these links are provided for your information only. We have no control over the contents of those sites or resources. Such links should not be interpreted as approval by us of those linked websites or information you may obtain from them. You acknowledge that we have no obligation to pre-screen, monitor, review, or edit any content posted by you and other users on the Services (including User Content).
8. Indemnity
You agree to defend, indemnify, and hold harmless LinkPower, its parents, subsidiaries, and affiliates, and each of their respective officers, directors, employees, agents and advisors from any and all claims, liabilities, costs, and expenses, including, but not limited to, attorneys' fees and expenses, arising out of a breach by you or any user of your account of these Terms or arising out of a breach of your obligations, representation and warranties under these Terms.
9. Disclaimer and Limit of Liability
This is our disclaimer of legal liability for the quality, safety, or reliability of our Services.
LINKPOWER AND ITS AFFILIATES MAKE NO REPRESENTATION OR WARRANTY ABOUT THE SERVICES, INCLUDING ANY REPRESENTATION THAT THE SERVICES WILL BE UNINTERRUPTED OR ERROR-FREE, AND PROVIDE THE SERVICES (INCLUDING CONTENT AND INFORMATION) ON AN "AS IS" AND "AS AVAILABLE" BASIS. TO THE FULLEST EXTENT PERMITTED UNDER APPLICABLE LAW, LINKPOWER AND ITS AFFILIATES DISCLAIM ANY IMPLIED OR STATUTORY WARRANTY, INCLUDING ANY IMPLIED WARRANTY OF TITLE, ACCURACY OF DATA, NON-INFRINGEMENT, MERCHANTABILITY OR FITNESS FOR A PARTICULAR PURPOSE.
NOTHING IN THESE TERMS SHALL AFFECT ANY STATUTORY RIGHTS THAT YOU CANNOT CONTRACTUALLY AGREE TO ALTER OR WAIVE AND ARE LEGALLY ALWAYS ENTITLED TO AS A CONSUMER.
THE SERVICES ARE PROVIDED "AS IS" AND WE MAKE NO WARRANTY OR REPRESENTATION TO YOU WITH RESPECT TO THEM.
IN PARTICULAR WE DO NOT REPRESENT OR WARRANT TO YOU THAT:
YOUR USE OF THE SERVICES WILL MEET YOUR REQUIREMENTS;

YOUR USE OF THE SERVICES WILL BE UNINTERRUPTED, TIMELY, SECURE OR FREE FROM ERROR;

ANY INFORMATION OBTAINED BY YOU AS A RESULT OF YOUR USE OF THE SERVICES WILL BE ACCURATE OR RELIABLE; AND

DEFECTS IN THE OPERATION OR FUNCTIONALITY OF ANY SOFTWARE PROVIDED TO YOU AS PART OF THE SERVICES WILL BE CORRECTED.
NO CONDITIONS, WARRANTIES OR OTHER TERMS (INCLUDING ANY IMPLIED TERMS AS TO SATISFACTORY QUALITY, FITNESS FOR PURPOSE OR CONFORMANCE WITH DESCRIPTION) APPLY TO THE SERVICES EXCEPT TO THE EXTENT THAT THEY ARE EXPRESSLY SET OUT IN THE TERMS. WE MAY CHANGE, SUSPEND, WITHDRAW OR RESTRICT THE AVAILABILITY OF ALL OR ANY PART OF OUR PLATFORM FOR BUSINESS AND OPERATIONAL REASONS AT ANY TIME WITHOUT NOTICE
10. Limitation of Liability
These are the limits of legal liability we may have to you.
NOTHING IN THESE TERMS SHALL EXCLUDE OR LIMIT OUR LIABILITY FOR LOSSES WHICH MAY NOT BE LAWFULLY EXCLUDED OR LIMITED BY APPLICABLE LAW. THIS INCLUDES LIABILITY FOR DEATH OR PERSONAL INJURY CAUSED BY OUR NEGLIGENCE OR THE NEGLIGENCE OF OUR EMPLOYEES, AGENTS OR SUBCONTRACTORS AND FOR FRAUD OR FRAUDULENT MISREPRESENTATION.
SUBJECT TO THE PARAGRAPH ABOVE, WE SHALL NOT BE LIABLE TO YOU FOR:
(I) ANY LOSS OF PROFIT (WHETHER INCURRED DIRECTLY OR INDIRECTLY); (II) ANY LOSS OF GOODWILL; (III) ANY LOSS OF OPPORTUNITY; (IV) ANY LOSS OF DATA SUFFERED BY YOU; OR (V) ANY INDIRECT OR CONSEQUENTIAL LOSSES WHICH MAY BE INCURRED BY YOU. ANY OTHER LOSS WILL BE LIMITED TO THE AMOUNT PAID BY YOU TO LINKPOWER WITHIN THE LAST 12 MONTHS.
ANY LOSS OR DAMAGE WHICH MAY BE INCURRED BY YOU AS A RESULT OF:
ANY RELIANCE PLACED BY YOU ON THE COMPLETENESS, ACCURACY OR EXISTENCE OF ANY ADVERTISING, OR AS A RESULT OF ANY RELATIONSHIP OR TRANSACTION BETWEEN YOU AND ANY ADVERTISER OR SPONSOR WHOSE ADVERTISING APPEARS ON THE SERVICE;

ANY CHANGES WHICH WE MAY MAKE TO THE SERVICES, OR FOR ANY PERMANENT OR TEMPORARY CESSATION IN THE PROVISION OF THE SERVICES (OR ANY FEATURES WITHIN THE SERVICES);

THE DELETION OF, CORRUPTION OF, OR FAILURE TO STORE, ANY CONTENT AND OTHER COMMUNICATIONS DATA MAINTAINED OR TRANSMITTED BY OR THROUGH YOUR USE OF THE SERVICES;

YOUR FAILURE TO PROVIDE US WITH ACCURATE ACCOUNT INFORMATION;

OR YOUR FAILURE TO KEEP YOUR PASSWORD OR ACCOUNT DETAILS SECURE AND CONFIDENTIAL.
PLEASE NOTE THAT WE ONLY PROVIDE OUR PLATFORM FOR DOMESTIC AND PRIVATE USE. YOU AGREE NOT TO USE OUR PLATFORM FOR ANY COMMERCIAL OR BUSINESS PURPOSES, AND WE HAVE NO LIABILITY TO YOU FOR ANY LOSS OF PROFIT, LOSS OF BUSINESS, LOSS OF GOODWILL OR BUSINESS REPUTATION, BUSINESS INTERRUPTION, OR LOSS OF BUSINESS OPPORTUNITY.
IF DEFECTIVE DIGITAL CONTENT THAT WE HAVE SUPPLIED DAMAGES A DEVICE OR DIGITAL CONTENT BELONGING TO YOU AND THIS IS CAUSED BY OUR FAILURE TO USE REASONABLE CARE AND SKILL, WE WILL EITHER REPAIR THE DAMAGE OR PAY YOU COMPENSATION. HOWEVER, WE WILL NOT BE LIABLE FOR DAMAGE THAT YOU COULD HAVE AVOIDED BY FOLLOWING OUR ADVICE TO APPLY AN UPDATE OFFERED TO YOU FREE OF CHARGE OR FOR DAMAGE THAT WAS CAUSED BY YOU FAILING TO CORRECTLY FOLLOW INSTALLATION INSTRUCTIONS OR TO HAVE IN PLACE THE MINIMUM SYSTEM REQUIREMENTS ADVISED BY US.
THESE LIMITATIONS ON OUR LIABILITY TO YOU SHALL APPLY WHETHER OR NOT WE HAVE BEEN ADVISED OF OR SHOULD HAVE BEEN AWARE OF THE POSSIBILITY OF ANY SUCH LOSSES ARISING.
YOU ARE RESPONSIBLE FOR ANY MOBILE CHARGES THAT MAY APPLY TO YOUR USE OF OUR SERVICE, INCLUDING TEXT-MESSAGING AND DATA CHARGES. IF YOU'RE UNSURE WHAT THOSE CHARGES MAY BE, YOU SHOULD ASK YOUR SERVICE PROVIDER BEFORE USING THE SERVICE.
TO THE FULLEST EXTENT PERMITTED BY LAW, ANY DISPUTE YOU HAVE WITH ANY THIRD PARTY ARISING OUT OF YOUR USE OF THE SERVICES, INCLUDING, BY WAY OF EXAMPLE AND NOT LIMITATION, ANY CARRIER, COPYRIGHT OWNER OR OTHER USER, IS DIRECTLY BETWEEN YOU AND SUCH THIRD PARTY, AND YOU IRREVOCABLY RELEASE US AND OUR AFFILIATES FROM ANY AND ALL CLAIMS, DEMANDS AND DAMAGES (ACTUAL AND CONSEQUENTIAL) OF EVERY KIND AND NATURE, KNOWN AND UNKNOWN, ARISING OUT OF OR IN ANY WAY CONNECTED WITH SUCH DISPUTES.
11. Additional Terms
Entire Agreement: These Terms constitute the whole legal agreement between you and LinkPower and govern your use of the Services and completely replace any prior agreements between you and LinkPower in relation to the Services.

Age Limit: The Services are only for people 18 years old and over. By using the Services, you confirm that you are over the relevant age specified herein. If we learn that someone under the relevant age specified above is using the Services, we will terminate that user's account.

No Waiver: Our failure to insist upon or enforce any provision of these Terms shall not be construed as a waiver of any provision or right.

Security: We do not guarantee that our Services will be secure or free from bugs or viruses. You are responsible for configuring your information technology, computer programmes and platform to access our Services. You should use your own virus protection software.

Severability: If any court of law, having jurisdiction to decide on this matter, rules that any provision of these Terms is invalid, then that provision will be removed from the Terms without affecting the rest of the Terms, and the remaining provisions of the Terms will continue to be valid and enforceable.
12. Questions
We welcome any questions, comments and requests regarding these Terms of Use. Please address them to info@linkpower.eco.
PRIVACY POLICY
Effective 1 November 2023
Last Updated October 2023
Your Privacy Matters
Central to LinkPower's mission is our commitment to be transparent about the data we collect about you, how it is used and with whom it is shared. LinkPower (the "Company" or "we") are committed to protecting and respecting your privacy.
This Privacy Policy (together with our Terms of Use) sets out how we will process and use any Personal Data we collect from you, or that you provide to us, including cookies. Please read the following carefully to understand our views and practices regarding your personal data and how we will handle it. By visiting www.linkpower.eco (the "Platform"), you indicate that you accept and consent to the terms and conditions set out in this Privacy Policy as amended from time to time.
1. Introduction
We are an online social platform. Our registered users ("Members") share their identities, engage with their network, exchange knowledge and insights, and post and view relevant content, amongst others. Content and data on some of our Services is viewable to non-members ("Visitors").
Our Privacy Policy applies to any Member or Visitor to our platform.
2. Services
This Privacy Policy applies to your use of our Services. As a Visitor or Member of our Services, the collection, use and sharing of your personal data is subject to this Privacy Policy and other documents referenced in this Privacy Policy, as well as updates.
3. Changes to Our Privacy Policy
We reserve the right to amend this Privacy Policy at any time. Any changes we make to our Privacy Policy in the future will be posted on this page and, where appropriate, notified to you by e-mail. It is your responsibility to check periodically for any updates or changes to our Privacy Policy.
4. Other
We work constantly to improve our services and develop new features to make our Products better for you and our community. As a result, we may need to update these Terms from time to time to accurately reflect our services and practices, to promote a safe and secure experience on our Products and services, and/or to comply with applicable law. We will only make any changes if the provisions are no longer appropriate or if they are incomplete, and only if the changes are reasonable and take due account of your interests, or if the changes are required for safety and security purposes or to comply with applicable law.
We will notify you at least 30 days before we make changes to these Terms and give you an opportunity to review them before they go into effect, unless changes are required by law. Once any updated Terms are in effect, you will be bound by them if you continue to use our Products.
We hope that you will continue using our Products, but if you do not agree to our updated Terms and no longer want to be a part of the LinkPower community, you can delete your account at any time.
Key Terms
5. Collection of Personal Data
"Personal Data" means any information relating to an identified or identifiable natural person. We will collect and process the following Personal Data:
Information about you that you give us by filling in forms on the Platform (including, but not limited to, joining our mailing list and/or submitting an application form to join our whitelist), by corresponding with us by phone, email or otherwise, or by using the functions provided on the Platform. For individual users, such information may include your legal name, alias, address, date of birth, e-mail address, phone number. For corporate users, such information may include all of the foregoing in respect of your employees, directors, officers, shareholders and principals, and information contained in certificates of incorporation or formation.

Information relating to of each of your visits to the Platform including the Internet protocol (IP) address used to connect your device to the Internet, browser type and version, time zone setting, browser plug-in types and versions, operating system and platform), the full Uniform Resource Locators (URL), page response times, download errors, length of visits to certain pages and methods used to browse away from the page.
6. Uses of Personal Data
We use your data to provide, support, personalize and develop our Services.
How we use your personal data will depend on which Services you use, how you use those Services and the choices you make in your settings. We use the data that we have about you to provide and personalize our Services, including with the help of automated systems and inferences we make, so that our Services (including ads) can be more relevant and useful to you and others.
We use your Personal Data in the following ways:
To carry out our obligations arising from any contracts entered into between you and us and to provide you with the services, information and updates that you request from us (including your participation in our activities or events);

To ensure that content on our Platform is presented in the most effective manner for you and for your device;

To administer our Platform and for internal operations, including troubleshooting, data analysis, testing, research, statistical and survey purposes; and

As part of our efforts to keep the Platform safe and secure.
7. Cookies
Cookies are small files that will be downloaded to your device with your consent. Our Platform uses cookies to distinguish you from other users of our Platform. By continuing to browse the Platform, you are agreeing to our use of cookies.
We use and store certain essential cookies which are necessary for security and for the provision of information requested by yourself when you access the Platform, such as authentication cookies and user input cookies.
We also use the following non-essential cookies:
Analytics cookies: These cookies enable us to collect and analyse information about how users access the Platform, including identifying a third party website which directed a user to our Platform.

Site performance cookies: These cookies enable us to enhance the operation of the Platform and the services offered.

Third party Advertising cookies: These cookies enable third parties to show you relevant advertisements when you access the Platform. We do not attempt to create profiles of users for the purposes of delivering advertising.
Cookies may be erased when you exit the Platform or close the browser. Others are saved on your device for your next visit. You can delete all cookies on your computer and set your browser to prevent cookies from being placed by our Platform. However, please note that some functionalities may not work if you do so.
8. Disclosure of your Personal Data
We have the right to share your Personal Data with:
Any member of our group, which means our affiliated companies;

Selected third parties including business partners, suppliers and sub-contractors providing search engine, data analytics, authorization, authentication, and hosting and storage services for the performance of any contract we enter into with them or you and for the improvement and optimisation of our site;

To third parties in the event that (i) we sell or buy any business or assets, in which case we will disclose your Personal Data to the prospective seller or buyer of such business or assets and/or (ii) if the Company or substantially all of its assets are acquired by a third party, in which case Personal Data held by it about its customers will be part of the assets transferred to such third party; and

If we are under a duty to disclose or share your Personal Data in order to comply with any legal obligation, or in order to enforce or apply our Terms of Use or other agreements; or to protect the rights, property, or safety of the Company, our customers, or others. This includes exchanging information with other companies and organisations for the purposes of fraud protection and credit risk reduction.
9. Transfer of Personal Data
Your Personal Data may be transferred to and stored in different jurisdictions and may also be processed by staff operating within the various countries who work for us or for one of our contractors.
10. Retention of Personal Data
We will only retain your Personal Data for as long as necessary for the purposes collected, as set out at paragraph 3 of this Privacy Policy, and for any legal, tax, or accounting requirements.
To determine the appropriate retention period for the Personal Data we hold, we consider the amount, nature and sensitivity of the Personal Data, the risk of harm from unauthorised use or disclosure of your Personal Data, the reasons why we handle your Personal Data and whether we can achieve those purposes through other means, and the applicable legal requirements.
In some circumstances, such as the closing or termination of your Account, we may anonymise your Personal Data so that it can no longer be associated with you for research or statistical purposes, in which case we may use this information indefinitely without further notice to you.
11. Security
We will implement appropriate technical and organizational security measures to ensure a level of security appropriate to the risks of accidental or unlawful destruction, loss, alteration, unauthorized disclosure of or access to your Personal Data.
We monitor for and try to prevent security breaches. We implement security safeguards designed to protect your data. We regularly monitor our systems for possible vulnerabilities and attacks. However, we cannot warrant the security of any information that you send us. There is no guarantee that data may not be accessed, disclosed, altered, or destroyed by breach of any of our physical, technical, or managerial safeguards.
The transmission of information via the internet is not completely secure. Although we will do our best to protect your Personal Data, we cannot guarantee the security of your Personal Data transmitted to our site.
Where you have chosen a password which enables you to access certain parts of our site, you are responsible for keeping this password confidential. We ask you not to share the password with anyone.
12. Your Rights
Right of Access:
You have the right to access your Personal Data which we have collected and used.
Right to rectification:
You have the right to require us to rectify any inaccurate Personal Data we hold about you;

You also have the right to have incomplete Personal Data we hold about you completed, by providing a supplementary statement to us.
Right to restriction:
You can restrict our processing of your Personal Data where:

You think we hold inaccurate Personal Data about you;

Our handling of your Personal Data breaks the law, but you do not want us to delete it and request that we restrict our use of the Personal Data instead; and/or

We no longer need to process your Personal Data, but you want us to keep it for legal reasons. Where you exercise your right to restrict us from using your Personal Data, we will only process your Personal Data with your consent, except for storage purposes and to handle legal claims. We will inform you before any restriction of processing is lifted.
Right to data portability:
You have the right to receive your Personal Data in a structured, standard machine readable format and to send this to another organisation controlling your Personal Data.

This right only applies to your Personal Data we are handling because you consented to us using it or because there is a contract in place between us.
Right to erasure:
You have the right to require us to erase your Personal Data which we are handling in the following circumstances:

Where we no longer need to use your Personal Data for the purposes for which they were collected;

Where we needed your consent to use your Personal Data, you have withdrawn your consent and there is no other lawful way we can continue to use your Personal Data;

When you object to our use of your Personal Data and we have no compelling reason to carry on using it;

If our use of your Personal Data has broken the law; and

When we must erase your Personal Data to comply with any applicable law.
Right to object:
You have the right to object to our handling of Personal Data as set out at paragraph 3 of this Privacy Policy, or for the purpose of direct marketing. We will stop upon your request unless we have compelling grounds as to why our use of your Personal Data should continue.
13. Third Parties
Our site may, from time to time, contain links to and from the websites of third party networks, advertisers and affiliates. If you follow a link to any of these websites, please note that these websites have their own privacy policies and that we do not accept any responsibility or liability for your access to these websites. Third parties may also use cookies which we have no control over. Please check their individual privacy policies for more information on how your personal data will be handled by these websites.
Additional Terms
14. Cross-Border Data Transfers
We store and use your data outside your country.
We process data both inside and outside of Vietnam and rely on legally-provided mechanisms to lawfully transfer data across borders. Countries where we process data may have laws which are different from, and potentially not as protective as, the laws of your own country.
15. Communications
We contact you and enable communications between Members. We offer settings to control what messages you receive and how often you receive some types of messages.
We will contact you through email, mobile phone, notices posted on our websites or apps, messages to your LinkPower inbox, and other ways through our Services, including text messages and push notifications. We will send you messages about the availability of our Services, security, or other service-related issues. We also send messages about how to use our Services, network updates, reminders, job suggestions and promotional messages from us and our partners. You may change your communication preferences at any time. Please be aware that you cannot opt out of receiving service messages from us, including security and legal notices.
We also enable communications between you and others through our Services, including for example invitations, groups and messages between connections.
16. Advertising
We serve you tailored ads both on and off our Services. We offer you choices regarding personalized ads, but you cannot opt-out of seeing other ads.
We target (and measure the performance of) ads to Members, Visitors and others both on and off our Services directly or through a variety of partners, using the following data, whether separately or combined:
Data from advertising technologies on and off our Services, pixels, ad tags, cookies, and device identifiers;

Member-provided information;

Data from your use of our Services;

Information from advertising partners, vendors and publishers.
We will show you ads called sponsored content which look similar to non-sponsored content, except that they are labeled as advertising (e.g., as "ad" or "sponsored").
17. Ad Choices
We adhere to self-regulatory principles for interest-based advertising and participate in industry opt-outs from such ads. This does not opt you out of receiving advertising; you will continue to get other ads by advertisers not listed with these self regulatory tools. You can also opt-out specifically from our uses of certain categories of data to show you more relevant ads.
18. Marketing
We promote our Services to you and others. In addition to advertising our Services, we use Members' data and content for invitations and communications promoting membership and network growth, engagement and our Services.
19. Direct Marketing
We currently do not share personal data with third parties for their direct marketing purposes without your permission.
20. Developing Services and Research
We develop our Services and conduct research.
We use data, including public feedback, to conduct research and development for our Services in order to provide you and others with a better, more intuitive and personalized experience, and drive membership growth and engagement on our Services.
21. Surveys
Polls and surveys are conducted by us and others through our Services. You are not obligated to respond to polls or surveys, and you have choices about the information you provide. You may opt-out of survey invitations.
22. Insights That Do Not Identify You
We use your data to produce and share insights that do not identify you. For example, we may use your data to generate statistics about our members, their profession or industry, to calculate ad impressions served or clicked on, or to publish visitor demographics for a Service or create demographic workforce insights.
23. Security and Investigations
We use data for security, fraud prevention and investigations. We use your data (including your communications) for security purposes or to prevent or investigate possible fraud or other violations of our User Agreement and/or attempts to harm our Members, Visitors or others.
24. Legal Disclosures
We may need to share your data when we believe it's required by law or to help protect the rights and safety of you, us or others.
It is possible that we will need to disclose information about you when required by law, subpoena, or other legal process or if we have a good faith belief that disclosure is reasonably necessary to (1) investigate, prevent or take action regarding suspected or actual illegal activities or to assist government enforcement agencies; (2) enforce our agreements with you; (3) investigate and defend ourselves against any third-party claims or allegations; (4) protect the security or integrity of our Services (such as by sharing with companies facing similar threats); or (5) exercise or protect the rights and safety of LinkPower, our Members, personnel or others. We attempt to notify Members about legal demands for their personal data when appropriate in our judgment, unless prohibited by law or court order or when the request is an emergency. We may dispute such demands when we believe, in our discretion, that the requests are overbroad, vague or lack proper authority, but we do not promise to challenge every demand.
25. Limits on liability
We work hard to provide the best Products we can and to specify clear guidelines for everyone who uses them. Our Products, however, are provided "As is," and to the extent permissible by law, we make no guarantees that they always will be safe, secure, or error-free, or that they will function without disruptions, delays, or imperfections. To the extent permitted by law, we also disclaim all warranties, whether express or implied, including the implied warranties of merchantability, fitness for a particular purpose, title and non-infringement. We do not control or direct what people and others do or say, and we are not responsible for their actions or conduct (whether online or offline) or any content that they share (including offensive, inappropriate, obscene, unlawful and other objectionable content).
We cannot predict when issues may arise with our Products. Accordingly, our liability shall be limited to the fullest extent permitted by applicable law. To the fullest extent permitted by applicable law, under no circumstance will we be liable to you for any lost profits, revenues, information, or data, or consequential, special, indirect, exemplary, punitive or incidental damages arising out of or related to these Terms of Use (however caused and on any theory of liability, including negligence), even if we have been advised of the possibility of such damages.
26. Disputes
We try to provide clear rules so that we can limit or hopefully avoid disputes between you and us. If a dispute does arise, however, it's useful to know upfront where it can be resolved and what laws will apply.
If you are a consumer, the laws of the country in which you reside will apply to any claim, cause of action or dispute that you have against us that arises out of or relates to these Terms of Use, and you may resolve your claim in any competent court in that country that has jurisdiction over the claim. In all other cases, and for any claim, cause of action or dispute that LinkPower files against you, you and LinkPower agree that any such claim, cause of action or dispute must be resolved exclusively according to Vietnamese law.
27. Contact Information
We welcome any questions, comments and requests regarding this Privacy Policy. Please address them to info@linkpower.eco.
Community Guidelines
Thank you for using LinkPower. This list of "Dos and Don'ts" limit what you can and cannot do on our Services.
Dos
You agree that you will:
Comply with all applicable laws, including, without limitation, privacy laws, intellectual property laws, anti-spam laws, export control laws, tax laws, and regulatory requirements;

Provide accurate information to us and keep it updated;

Use your real name on your profile; and

Use the Services in a professional manner.
Don'ts
You agree that you will not:
Create a false identity on LinkPower, misrepresent your identity, create a Member profile for anyone other than yourself (a real person), or use or attempt to use another's account;

Engage in any act of propaganda, sabotage and distortion of the government, political institutions, and State policies. In case of discovery, not only will the account be deleted, but we can also provide that user's information to the authorities for legal action;

Discuss political issues, religious discrimination, or ethnic discrimination;

Develop, support or use software, devices, scripts, robots or any other means or processes (including crawlers, browser plugins and add-ons or any other technology) to scrape the Services or otherwise copy profiles and other data from the Services;

Override any security feature or bypass or circumvent any access controls or use limits of the Service (such as caps on keyword searches or profile views);

Copy, use, disclose or distribute any information obtained from the Services, whether directly or through third parties (such as search engines), without the consent of LinkPower;

Disclose information that you do not have the consent to disclose, such as confidential information of others;

Violate the intellectual property rights of others, including copyrights, patents, trademarks, trade secrets or other proprietary rights.

Violate the intellectual property or other rights of LinkPower, including, without limitation, (i) copying or distributing our learning videos or other materials or (ii) copying or distributing our technology, unless it is released under open source licenses; (iii) using the word "LinkPower" or our logos in any business name, email, or URL except as provided in the Brand Guidelines;

Post anything that contains software viruses, worms, or any other harmful code;

Reverse engineer, disassemble, decipher or otherwise attempt to derive the source code for the Services or any related technology that is not open source;

Imply or state that you are affiliated with or endorsed by LinkPower without our express consent;

Use bots or other automated methods to access the Services, add or download contacts, send or redirect messages;

Monitor the Services' availability, performance or functionality for any competitive purpose;

Engage in "framing," "mirroring," or otherwise simulating the appearance or function of the Services;

Overlay or otherwise modify the Services or their appearance (such as by inserting elements into the Services or removing, covering, or obscuring an advertisement included on the Services); and/or

Interfere with the operation of, or place an unreasonable load on, the Services (e.g., spam, denial of service attack, viruses, gaming algorithms).
Tell us if you see abusive content
If you see something you believe may violate our policies, whether in profiles, posts, messages, comments, or anywhere else, please report it to us. Please use the reporting tools responsibly and only for their intended purposes.
The above guidelines apply to all members. Depending on the severity of violation, we may limit the visibility of certain content, label it, or remove it entirely. Repeated or egregious offenses will result in account restriction. If you believe action taken on your content or your account was in error, you can submit an appeal.